VIG and Erste Group expand their cooperation
The partnership between VIG and Erste Group is based on a shared "emotional understanding", according to Peter Bosek, member of the Erste Group managing board, who feels that bank sales of health and property and casualty insurance offer great growth potential.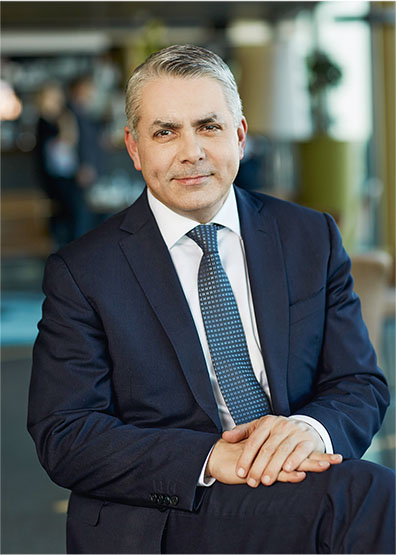 VIG and Erste Group have been working together closely in a strategic partnership since 2008. Why does it make sense for a bank to offer insurance products to its customers?
Peter Bosek: We feel it is our responsibility to support customers with asset accumulation. We should therefore also assist them when they want to protect these assets. If we help customers finance their property, then they will presumably also want to insure them against loss or damage by fire. And when customers lease cars, they also need third party liability insurance. Our customers receive a full range of products and services from one single source. That in turn strengthens our customer relationships and is therefore also an advantage for us.
"We worked intensively with VIG in 2017 to reduce the number of product variants and simplify their design so that customers could see their value more clearly."

Peter Bosek
In 2017 VIG and Erste Group brought a project group to life to further expand the cooperation. What was the specific objective?
Bosek: We want to further expand the range of insurance products and services offered. We particularly see a great deal of potential in sales of health and property and casualty insurance – both in CEE and Austria. In 2017 we worked intensively with VIG to reduce the number of product variants and simplify their design so that customers could see their value more clearly. The shared project group also developed measures, some of which have already been implemented, to accelerate processes in the background. These are important requirements for successful bank distribution.
What are your expectations for VIG's planned mergers of composite insurers and life insurance companies that specialise in bank distribution?
Bosek: The mergers combine the know-how of each insurance company. As a result of the mergers, there will only be a single contact party defined for each of the countries where a cooperation exists between Erste Group and VIG. This allows VIG to even better support us when providing customer advice and selling insurance products.
What future does bank distribution of insurance products have, given the declining number of bank branches?
Bosek: Banking and insurance both continue to have a personal dimension. But I am "agnostic" when it comes to distribution channels. Customers are the ones who choose preferred points of contact. We have to make all of the options available. Whether they visit us at a branch or digitally, the customer is always welcome. At the same time, I believe that digital sales of insurance will also increase. We nevertheless have to be very careful to offer products online that the customer actually wants to buy online, ideally accompanied by supplementary digital services.
Start-ups are bringing a breath of fresh air into both the banking world and the insurance industry. What do you think about this trend?
Bosek: Although we enjoy working with start-ups, we also have a highly innovative corporate culture. George, for example, was the first pan-European banking platform launched. Interestingly enough, what we can learn from these young companies above all, is how to communicate better. The financial industry was never world champion in speaking clearly. This is an area that we need to improve.
What do you think is the secret to the success of the partnership between VIG and Erste Group?
Bosek: Sometimes cooperations like this simply make financial sense, or follow capital market trends. In our case it is different. VIG and Erste Group have a shared emotional understanding. Both companies were founded in the 19th century based on a similar idea: to be a financial service provider for everyone. Our recent past also unites us. We share similar beliefs on how we should act in our markets in Central and Eastern Europe. We adjust to local circumstances and try to support the economy as well as customers the best we can. All of these are reasons why our partnership works so well.
VIG promotes bank sales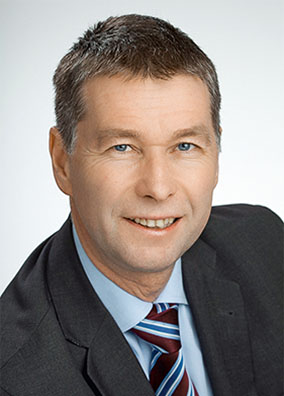 VIG created a new Bancassurance area at the beginning of 2018 to manage development and implementation of Group-wide strategic initiatives. Harald Londer became head of the area on 1 March 2018. The 54-year-old lawyer is a profound expert in the banking insurance scene in Austria and the CEE region. He was previously member of the top management at the Czech subsidiary of an international insurance group.
VIG already began the process of merging composite insurers with life insurance companies specialising in bank distribution in Austria, the Czech Republic, Slovakia, Hungary and Croatia in 2017.
In Austria, Wiener Städtische and Erste Bank carried out a two-month distribution pilot in 2017. New, simplified solutions for health and property and casualty insurance were offered in 13 "Erste Bank und Sparkassen" branches. Due to great customer interest, the model was extended to all of Austria in March 2018. Comparisons with European markets show that up to 10% of non-life business is already sold through banks. Wiener Städtische is also moving towards this mark with "Erste Bank und Sparkassen".