Creative diversity, shared goals
Dear Shareholders, Ladies and Gentlemen,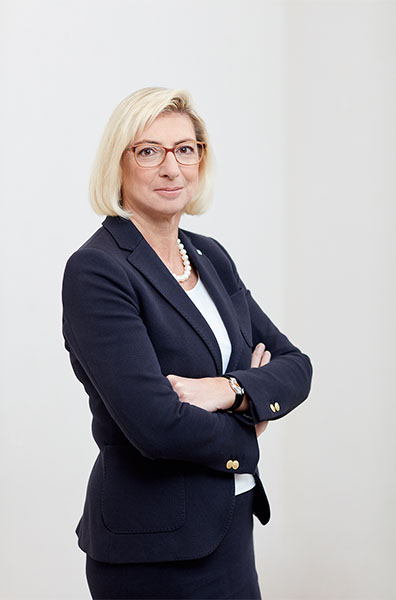 Around 50 companies, 25 countries, more than 25,000 employees: We embrace diversity in order to be close to our customers and to be a reliable partner in a rapidly changing world.
In the 2017 reporting year, VIG once again showed it is just such a partner. Premium volume and profit rose, and the combined ratio remains significantly below 100%. With the initiatives in our strategic work programme, we have been preparing for the future at the same time.
"Our success is based on a balance between the individual identities of the local companies and a Group-wide feeling of shared identity."
In this Group Annual Report we present key figures for our business but also want to provide insight into the principles underlying our success and the main feature that makes us stand out from our competitors: the diversity that forms part of our DNA. Others talk about it, but we actually embrace it, and we do so out of conviction. The rapid speed of change in our markets requires quick decision-making: Our decentralised management approach and the high level of autonomy that Group companies enjoy allow us to quickly respond to changes in the business environment. In addition, our local employees are the ones who know the market best and ensure good customer relations. They therefore have the freedom to develop bespoke solutions for their customers and find innovative answers to the challenges our industry faces. After all, creativity cannot be decreed from the top, employees must be encouraged. And last but not least, the Group benefits from spreading risks across numerous markets, lines of business and distribution channels.
Diversity, however, does not mean uncontrolled growth. The wide-ranging independence of local companies goes hand-in-hand with shared goals and Group guidelines. Initiatives such as the strategic work programme Agenda 2020 are designed for the entire Group. Exchanging knowledge, ideas and experience plays a key role in our work together. Our success is based on a balance between the individual identities of the local companies and a Group-wide feeling of shared identity.
What unites us, is our commitment to protect what matters.
Elisabeth Stadler
VIG General Manager
We embrace diversity
Standard solutions and procedures may have worked in the past. But in our increasingly complex world, individual responses are needed. Diversity is Vienna Insurance Group's (VIG) key to success. This is how we remain flexible and open to new ideas and approaches.
VIG embraces diversity in its brands, products and distribution channels. It relies on a decentralised structure, local entrepreneurship and a high level of autonomy of local insurance companies. At the same time, each company is part of the greater whole.
To us, diversity is more than just an objective fact. For us, it is a conscious decision and a value. Custom-design instead of streamlining: VIG is following its successful path in the 21st Century.