Dear shareholders, ladies and gentlemen,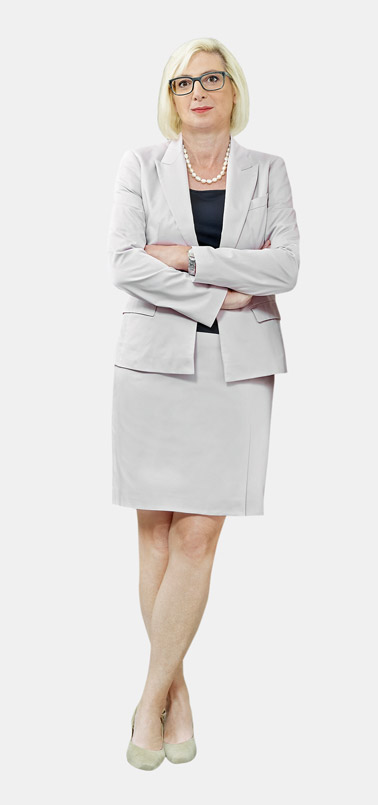 I am delighted to be able to inform you that we have achieved quite a bit after just one year as the new Management Team at Vienna Insurance Group (VIG): The Group has demonstrated again in 2016 that it is indeed a reliable partner. That is why we have entitled this Annual Report "You can count on us". There are many reasons we can cite why VIG is reliable even in times of rapid change and despite a difficult environment – in particular, the high level of service quality, customer focus, innovative and capital strength.
With our strategic work programme, Vienna Insurance Group is also pursuing the goal of ensuring the stability and sustainability required of a reliable partner over the long term. We are focusing on three areas: ensuring future viability, optimising our business model and finally organisation and cooperation.
Last year we announced we had an "appetite for more". At the time, we had set our sights on the markets of Poland, Hungary, Croatia and Serbia, where we want to increase our market share to over 10% in the medium term. In Serbia, we already managed to achieve this in 2016. This year we have defined our vision within the context of our focus on digitisation. In addition to process automation, we are focusing especially on our products and services. Online sales, which are becoming increasingly important, are ideally suited to simple products, and digital sales channels are advantageous in this regard. In the case of individual and more comprehensive insurance solutions, we also want to ensure we provide qualified and personalised advice in future.
The Group has demonstrated again in 2016 that it is indeed a reliable partner.
In terms of individual insurance business lines, we are currently paying particular attention to health and life insurance. In relation to private health insurance, we are convinced that there is still a great deal of potential in our markets in the light of demographic trends and the associated growth in demand for healthcare. In relation to life insurance, the low interest rate period we are going through is presenting us with major challenges, primarily in investment. On this subject, a rethink appears to be under way in that the primary purpose of life insurance – to cover risks – is increasingly coming to the fore.
Looking at the Company's result for 2016, we registered a slight increase in Group premiums of 0.3%, rising to EUR 9.1 billion. It is important to mention here that single premium life insurance products continued to decline due to the continuing low interest rates. Adjusted for these, total premiums rose by a satisfactory 4.4%. Of our 25 markets, the dynamic premium growth in Romania (+24.4%), Turkey (+15.3%) and Hungary (+9.8%) are particularly noticeable.
Although the low interest rate environment, as expected, also had a negative effect on our financial result in 2016, we still achieved a significant increase in Group profit before taxes. In line with the target we announced at the start of the year, we more than doubled our profit to EUR 406.7 million in 2016. This includes a positive one-time effect on the financial result due to the revaluation of previously written down debt instruments from HETA in the 4th quarter.
Alongside the increase in profit, we maintained the Group's combined ratio at the previous year's level of 97.3%, meaning that Vienna Insurance Group showed an improvement over the previous quarters. In the medium term, we are aiming to improve the combined ratio to 95.0%. There is also positive news on dividend. As part of our ongoing dividend policy, where at least 30% of Group net profit (after minority interests) is paid out to shareholders, we are proposing to the Annual General Meeting that we increase the dividend to 80 cents per share.
Our clear objective is to continue to increase the profitability of Vienna Insurance Group. We plan to generate a steady increase in Group premiums to around EUR 9.5 billion by 2019. We also expect our profit before taxes to steadily increase to between EUR 450 million and EUR 470 million.
On behalf of the entire Managing Board, I would like to thank you, our shareholders, clients and business partners for the faith you have shown in us. I particularly want to also thank our employees who are mainly responsible for the success of Vienna Insurance Group. Our compass continues to point East! The economic forecasts for the Central and Eastern European region are still providing much cause for optimism.
Yours sincerely
Elisabeth Stadler VIG General Manager
Note: Detailed information on VIG's business strategy is provided in the Supplement to the Group Annual Report 2016.