Digitisation is both an opportunity and a challenge
A megatrend and its effects on the insurance business.
New business models and innovations due to digitisation will also affect the insurance sector.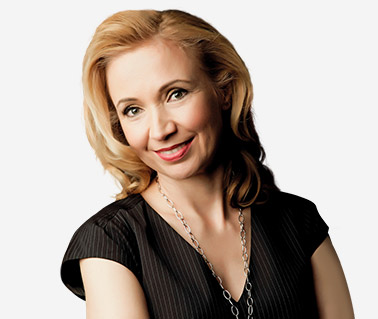 The digitisation trend is not new. Emails replaced handwritten letters and digital cameras replaced 35 mm film cameras years ago. Navigation devices communicate with satellites and traffic control centres, and soon smart meters will be used to measure electricity consumption.
The increase in networking and data exchange will naturally also affect the insurance sector. The following trends are beginning to show in this area and could play a critical role in the future.
One trend is towards the increased use of technology to cut costs. Many processes still require manual processing or paper documentation today. Digital technologies allow many work steps to be automated, thereby speeding up processing and increasing customer satisfaction. The trend to automated processing of claims is an example of this.
Insurance companies are also offering more personalised services that take the individual needs of customers or customer groups into account. An explicit data strategy and the ability to analyse customer data will be a clear competitive advantage in this regard. Data and visualising and interpreting data to allow faster, better decisions to be made will have immense value in the digitised economy of the future.
When dealing with customers, it will become more important to use data to identify the proper context and underlying needs of the customer rather than simply sell products. Insurance companies must be there when customers make specific "life decisions", and be able to offer appropriate personalised service. This includes insurance companies that cover special risks for short periods of time.
"Digitisation also leads to collaboration."
Digitisation also leads to increased collaboration. Platforms allow many companies to work together to find common solutions for upcoming challenges. This trend is being fuelled by the appearance of many small IT-driven start-ups. "Fintechs", or "insurtechs" in the case of insurance-related start-ups, use digital channels to offer individual products from bank and insurance company product ranges. They generally operate outside the regulatory framework and offer products from established providers, frequently under cooperative agreements using open interfaces. Insurance companies could increasingly become platforms for partners with complementary or supplementary products.
Blockchains are another interesting idea that is based on the use of a distributed database for entering and confirming digital transactions instead of a central clearing house. The blockchain would therefore simplify and speed up online payment processing, which would further promote the trend towards digitisation of business transactions and processes.
Many established businesses are currently analysing these new technologies. They could lead to faster, easier and more secure online services for customers, significantly reduce manual processing and paper documentation, and make transactions easier to audit.
It is important to keep an eye on all of these trends and carefully assess their future potential. This is particularly the case given demographic changes and the fact that future generations of customers will interact with their insurance companies in different ways than they do today.
About
Susanne Chishti
Susanne Chishti was born in Graz. After many years of management experience in international finance she has dedicated herself completely to the digitisation of the industry. She is CEO of Fintech Circle, a London-based company dedicated to financing new financial start-ups.