Vienna Insurance Group sets a balance between traditional and digital sales
Digitisation is an important focus for Vienna Insurance Group to remain fit for the future.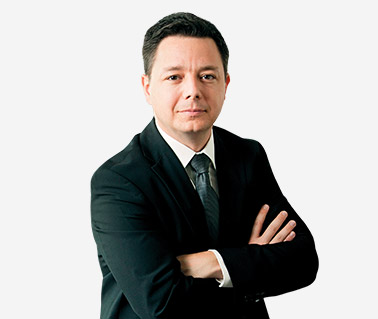 The digitisation trend will also affect the insurance business. What trends do you see, and are we competing with the "insurtechs"?
I can only confirm that digitisation also plays a major role for Vienna Insurance Group. The rapid advance of technology is a fact, and the requirements of our customers and intermediaries are changing. We need to respond in a future-oriented manner. There are signs of a trend to make processes faster, automated and paperless. Machines and computers will become more important and, in some cases, will also communicate with each other.
That does not mean, however, that people will no longer be needed. Exactly the opposite is true. They have important characteristics that machines lack, such as feelings, trust and intuition. We therefore do not consider digitisation a threat, but instead an incentive for innovation.
We are also closely monitoring the new insurtechs. We can learn from these IT-driven start-ups. They are based on an interesting way of thinking and include some good ideas. We might even cooperate with one or another insurtech in the future.
Even though many of these companies appear cool and modern on the surface, a closer look shows they are often promoting things that have existed for a long time, just dressed up to look trendy.
VIG has a 190-year history, and digitisation was set as a priority in the previous year. How do the Group's individual markets differ in this respect?
Many Eastern European markets are very open to online insurance and digitisation, and many more online sales have taken place there than in Austria. This also has to do with the freedom allowed by the legal frameworks in some countries. Austria is somewhat stricter in this respect. Overall, however, we have already accomplished quite a bit in the Group.
For example, Wiener Städtische introduced video advisory sessions in the previous year, a Polish Group company lets customers use an app or ATM to buy motor insurance in a matter of seconds and digital signatures can be used to buy insurance in the Czech Republic.
Would it be more efficient to implement innovations Group-wide and manage them centrally?
On the contrary, individual companies act as pilot projects. What works in these cases can be introduced to other countries later or rolled out across the Group. We currently screen our 50 companies for digital innovations, products and services with the aim of making these innovative ideas available to all Group companies.
We are also working on a shared Group-wide understanding of how we as a Group aim to deal with the topic of digitisation to ensure optimal customer access and use of Group-wide synergies at the best. The actual implementation itself, however, is left to the discretion of each Group company – in accordance with the decentralised nature of our structure.
In addition to process automation, we are also focusing on creating large benefits for our customers and intermediaries by using digitisation for products and services.
What are you doing to keep up with the changes?
"We consciously try to promote innovation."
We consciously try to promote innovation. Working with innovation labs, for example, provides the framework, methods, tools and structures needed to strengthen innovation across company boundaries – whether to develop new products or deal with new technological trends.
Digitisation workshops are also held regularly in the Group to discuss new developments, trends but also solutions and exchange knowledge and experience.
Does this mean Vienna Insurance Group is moving as quickly as possible to digitise its business?
In one sense, yes, as digital developments can be very helpful for users. On the other hand, however, we want to find a healthy combination of traditional and digital solutions. This is critically important in industries like insurance that depend heavily on personal interaction.
Innovative Products
VIG goes digital
A few examples of the many digital offerings within Vienna Insurance Group.
s Versicherung uses "George" for digital sales. s Versicherung's accident insurance guarantees immediate payment following an accident based on a defined list of injuries. Customers are therefore spared a long procedure for assessing potential disability. Another unique selling point, however, is that customers can purchase this accident insurance anytime, anywhere in the world also by using the "George" online banking platform offered by Erste Bank and the Sparkasse banks. Insurance coverage begins the second the mouse is clicked to purchase the policy. s Versicherung's product range on "George" will be expanded gradually. This is a clear demonstration of the successful partnership between Erste Bank and VIG!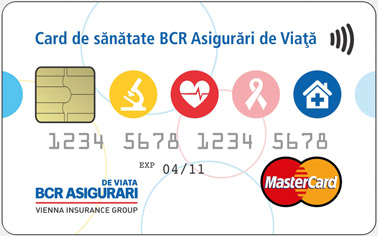 BCR Life issues a health insurance card based on a prepaid card. BCR Life's new health insurance makes it easier for its Romanian customers to settle charges for medical services using a prepaid card licensed by MasterCard. A simple online process enables doctor's appointments to be made and costs to be refunded directly to the prepaid card even before the visit to the doctor. Easy and secure. This is customer service par excellence!
Wiener Städtische uses live chats to provide advice. Wiener Städtische is the first Austrian insurance company that can be reached by live chat. Customers can use the "wienerstädtische.at" website to start a chat with its service hotline advisers. This service has already been used 5,000 times in the first half year with an average of 38 customer enquiries each working day.
Bulgarian health insurance app. The Bulgarian Group company Bulstrad Life launched its innovative and free of charge health insurance app B-Assist in 2016. This allows customers who have purchased this product to arrange doctor's appointments free of charge with a few clicks. The app also reminds customers of their appointments and enables necessary documents to be exchanged. Customers can use a map function to choose from cooperating medical providers.