Collective assumption of risk is essential for the operation of an economic system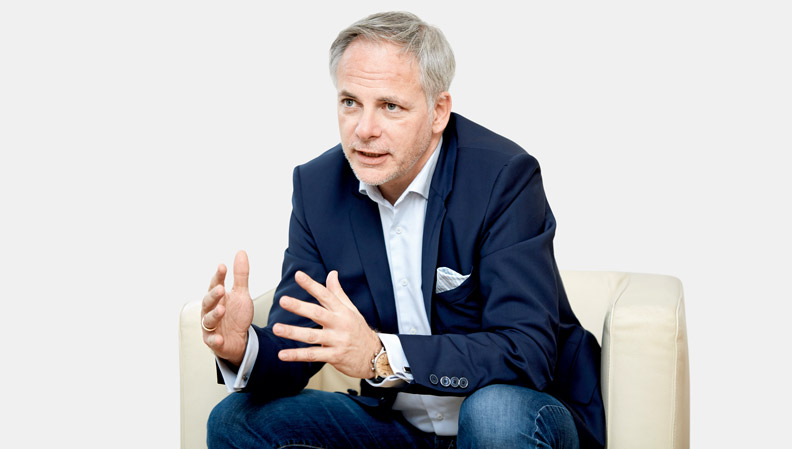 The impact that insurance companies can have with their investment portfolios should not be underestimated. This also applies to the aspect of sustainability – a topic that is becoming increasingly important.
What significance do sustainability and social responsibility have for an insurance company?
There are three areas where corporate social responsibility can be introduced: product policy, investment policy and stakeholder relations.
Insurance is based on the principle of collective assumption of risk. Insurance products are therefore essential for the operation of a modern economic system. Events that would threaten an individual's existence are no longer an existential threat. In ethical terms, this is valuable in its own right.
"The social impact of a product is important."
The social impact of an insurance product depends critically on how it is used. In simple terms, it makes a difference whether business interruption insurance is used for a coal-fired power station or a wind power station. Intelligent, sustainability-oriented product design is therefore needed.
Insurance company investment portfolios tend to be conservative, which in general would also be beneficial for a sustainable investment strategy. Often, however, there is a lack of awareness of the enormous impact the industry could have.
In spite of typical problems, such as complex product design and pricing, stakeholder relations are generally quite good in the insurance industry.
What importance do sustainable investments have and what is the trend?
They are rapidly becoming more important! When I wrote my thesis on ethical funds 20 years ago at university, there were hardly any products like this here, and I flew to the USA to interview people involved in the area. The situation is completely different today. First, the initiative has clearly moved from the USA to Europe. Second, market shares have now risen to the double-digit percentage range.
This trend can be expected to continue. Investors are increasingly realising that investments form an integral part of social responsibility.
VÖNIX is the sustainability index in the Austrian capital market and it is based on the sustainability model you developed. What does being in this index say about a company?
The goal of VÖNIX is to identify the best companies on the Vienna Stock Exchange in terms of environmental and social performance. And Vienna Insurance Group has been one of the 20 to 25 companies selected each year for the VÖNIX index since its inception in 2005.
This basket of sustainable stocks outperforms the ATX Prime index by around 1% a year over the long term.
To what extent has this mindset established itself in companies in the CEE region?
A sustainability index, CEERIUS, that is operated by rfu and the Vienna Stock Exchange, has also been available in the CEE region since 2009. This index uses the same methodology as VÖNIX. As a result, we can make a direct comparison over a large number of years.
The clear sustainability gap that initially existed between the East and West is narrowing significantly. Many companies in the region are no different in terms of CSR management than companies in Germany, the United Kingdom or Scandinavia. At the same time, however, environmental high-risk industries, such as mining, crude oil and natural gas, are very heavily represented on some Eastern European stock exchanges.
VIG is currently at the materiality analysis stage of implementing its CSR strategy. How important is it for a company to focus on material issues when dealing with CSR?
Absolutely important! As is the case for all management activities, areas that are important and critical for success must be identified and the resources of the company used as efficiently as possible when dealing with CSR. Due to the abstract range of services offered by insurance companies, it is particularly likely that the important areas of activity will not be apparent at first glance. A systematic examination in the form of a materiality analysis is therefore especially valuable.
About
Reinhard Friesenbichler is a specialist in sustainable investment and management. He founded the management consulting company rfu whose sustainability model forms the basis for the VÖNIX index.
Sustainability indices: VIG was included in the FTSE4Good and VÖNIX indices in 2016
FTSE4Good
The FTSE4Good index was developed to highlight companies implementing far-reaching measures in the environmental, social and governance area. Vienna Insurance Group shares were included in this global index in the middle of 2007.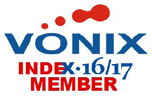 VÖNIX
The first Austrian sustainability index, VÖNIX, comprises listed Austrian companies that are leaders in social and environmental performance. Vienna Insurance Group shares have been included in this index since the middle of 2005.