Vienna Insurance Group

Annual Report 2016

You can count on us
The Managing Board of Vienna Insurance Group on the financial year just ended, and on what else you can expect from the market leader in Austria and Central and Eastern Europe.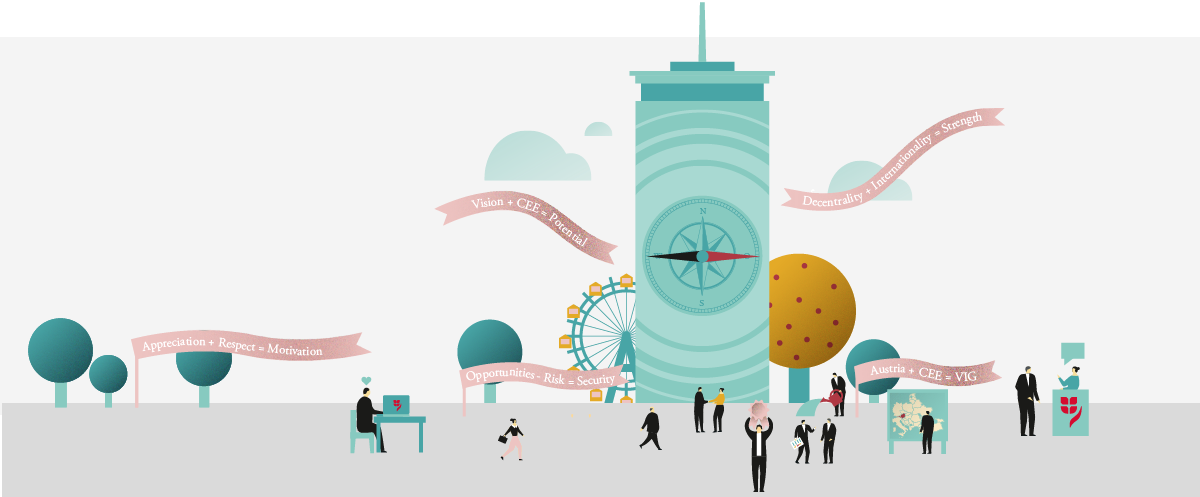 2016: Maintained course, kept promise
Our compass points east
The compass used by the Vienna Insurance Group (VIG) is special. It points east. This is because our Group, which has its headquarters in Austria, has made itself at home in Central and Eastern Europe (CEE).
VIG at a glance
Profit before taxes EUR 406.7 million
This means our ambitious goal of doubling our profit compared to last year to up to EUR 400 million was overachieved. Half of the profit was generated by the Central and Eastern European markets.
CEE region contributes more than50%
Strategy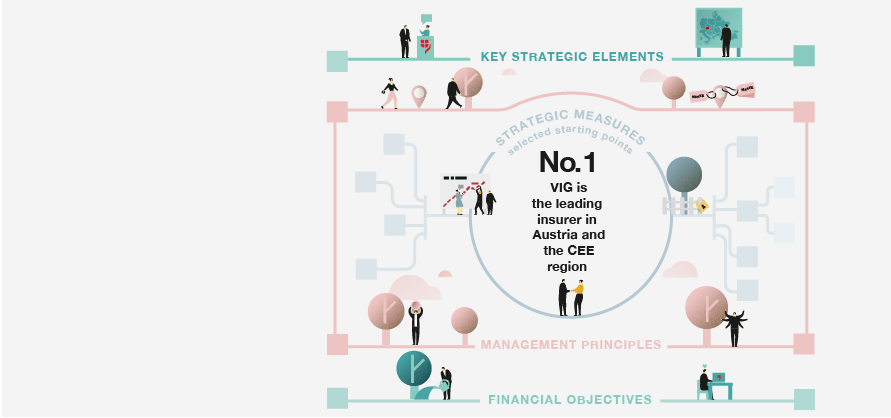 Principles, measures, objectives
The VIG strategy at a glance
A strategic framework is the basic foundation for actively shaping corporate future. Here we outline the main cornerstones of the company strategy.
Interview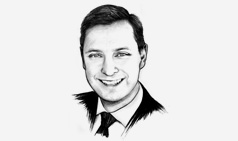 "

Our work must be implementation-oriented

"

Klaus Mühleder
Head of Group Development and Strategy
CEE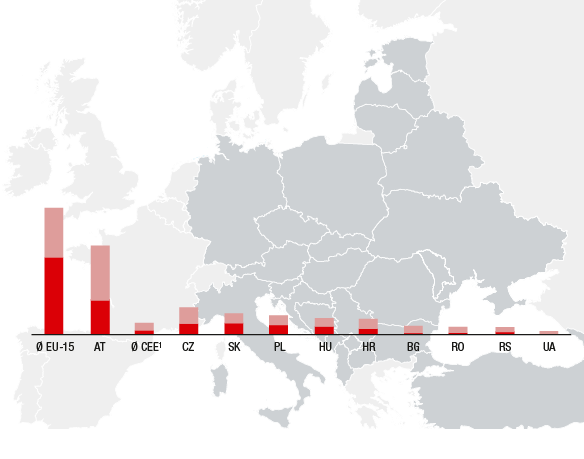 From local hero to CEE Group
"We still have a great deal of upward potential"
There are two things you absolutely need as a pioneer: a lot of courage and patience.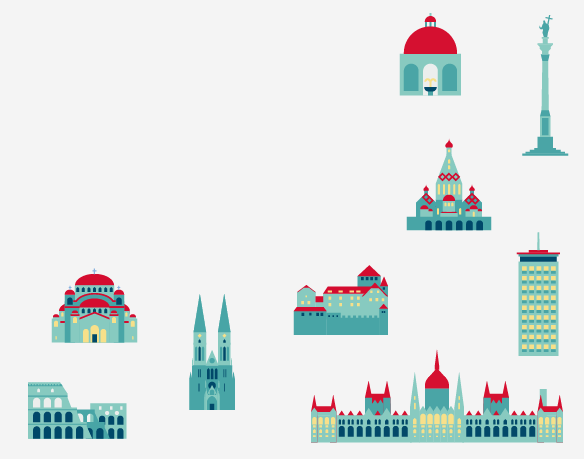 Growth prospects of the CEE region
You can count on us – throughout Central and Eastern Europe
The Central and Eastern European economic area represents growth, future opportunities and a market of 180 million potential customers for Vienna Insurance Group.
Future trends
Gábor Lehel on the strategic initiative "digitisation"
Vienna Insurance Group sets a balance between traditional and digital sales
Digitisation is an important focus for Vienna Insurance Group to remain fit for the future.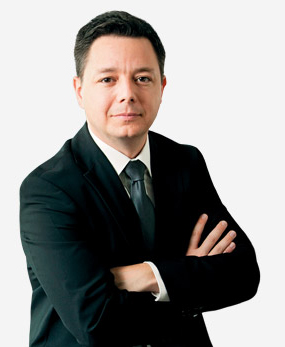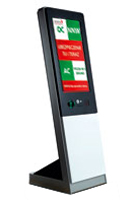 This is how smart insurance sales work in Poland
Innovative channels to the customer
The Polish motor insurance market is highly competitive and the logical outcome would be aggressive pricing policies. Compensa, under its Benefia brand, is using a lot of digital finesse to follow a different path.
Susanne Chishti on current trends in digitisation
Digitisation is both an opportunity and a challenge
A mega-trend and its effects on the insurance business. New business models and innovations due to digitisation will also affect the insurance sector.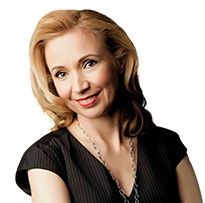 Market highlights
New corporate video for Vienna Insurance Group
Insurance stands for responsibility
Pictures speak louder than words, and VIG has produced a new video to speak on its behalf.
Interview
CEO Martin Diviš on Kooperativa's 25 years in the Czech Republic
Martin Diviš: CEO and General Manager of the Czech Kooperativa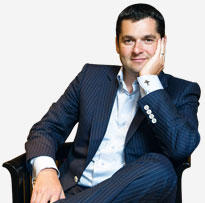 Awards
VIG receives TÜV certification for efficient processes
Donau Versicherung honoured in the AssCompact Awards 2016
InterRisk in Germany provides high level of customer convenience
Kooperativa awarded the "Golden Crown"
Omniasig receives two awards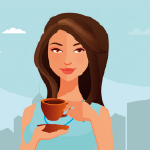 New motor own damage product for women in Turkey
Ray Sigorta knows what women want
Ray Sigorta is breaking new ground by bringing a target group-specific product to the Turkish market: "Princess Casco" motor own damage insurance for women.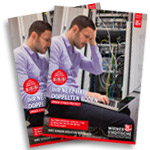 Current trends in digitisation
Wiener Städtische protects SMEs from cyber attacks
You don't have to be defenceless against increasing cybercrime. You can insure yourself against it.
VIG in the capital market
Sound investment on a sustainable foundation
VIG is attractive – and not just due to its strong capitalisation!
Stability and security are of utmost importance in gaining the confidence of investors and customers and in maintaining this confidence over the long term.
As an insurance group, stability and security are of particular importance to Vienna Insurance Group.
Vienna Insurance Group uses a very long-term approach for capital planning.
IR contact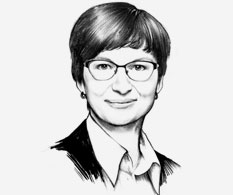 If you have any questions about the Group and VIG shares, please contact the Investor Relations team.
Nina Higatzberger-Schwarz
Head of Investor Relations
Phone: +43 (0) 50 390-21920
E-mail: nina.higatzberger@vig.com
The VIG equity story
Market leader in Austria and the CEE region
Long-term growth potential
Successful business model: broad diversification across countries, products and distribution channels
Optimal combination of local entrepreneurship and central risk management
Experienced management
Strong capitalisation
Conservative investment policy
Key figures VIG share
VIG share in 2016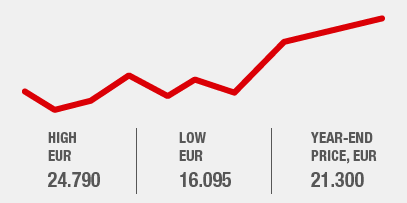 Share in 2016
Vienna Insurance Group shares following an upward trend
Nothing scares investors more than uncertainty. Although VIG shares also suffered the effects of uncertainty, they resumed their significant upward trend at the end of 2016.
CSR

Corporate social responsibility requires a clear focus
Responsibility requires knowledge of expectations
Through a stakeholder survey and materiality analysis, Vienna Insurance Group determined key social, environmental and economic issues.
Interview
Reinhard Friesenbichler on the importance of sustainable management
The impact that insurance companies can have with their investment portfolios should not be underestimated.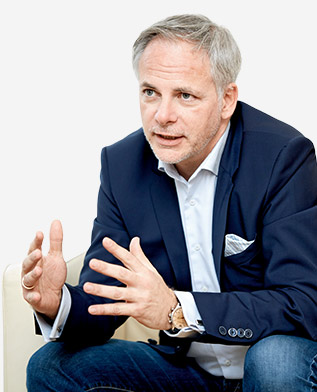 VIG Investment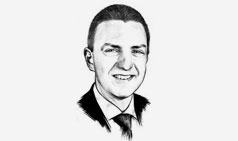 "

Responsibility is a cornerstone of Vienna Insurance Group's investment philosophy.

"

Gerald Weber,
Head of VIG Asset Management
Employer of choice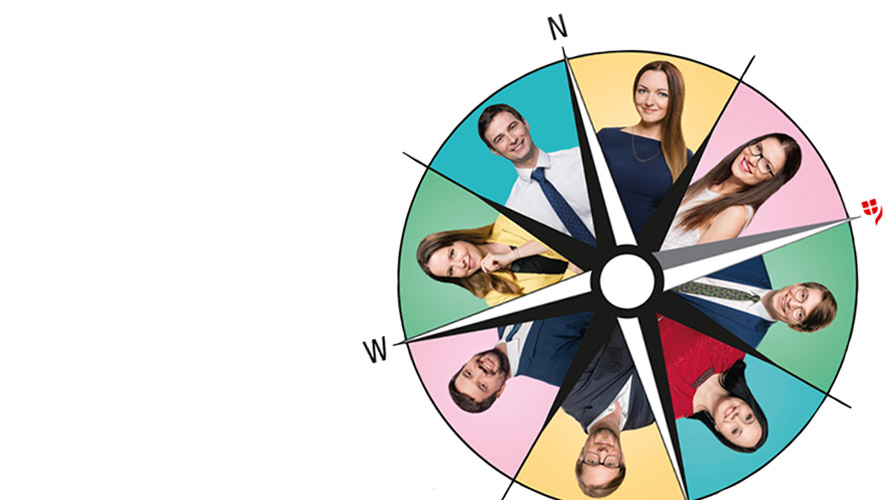 Mobility programmes
Mobile minds – Together sending knowledge on a trip
Qualifizierte Mitarbeiter erwarten einiges von ihrem Arbeitgeber. Um die Skilled employees expect something from their employer. To encourage employee performance and motivation in the Group, VIG Human Resources uses mobility programmes as a targeted measure for sustainable personnel development and Group-wide solidarity.
Training & development
People make the difference
In order to attract the best employees, Vienna Insurance Group has made it a goal to be an employer of choice. Many measures have been taken to achieve this:
Vienna Insurance Group competence model
Performance Development Dialogue
VIG Corporate University
Technical Academies