Ray Sigorta knows what women want
Ray Sigorta is breaking new ground by bringing a target group-specific product to the Turkish market: "Princess Casco" motor own damage insurance for women.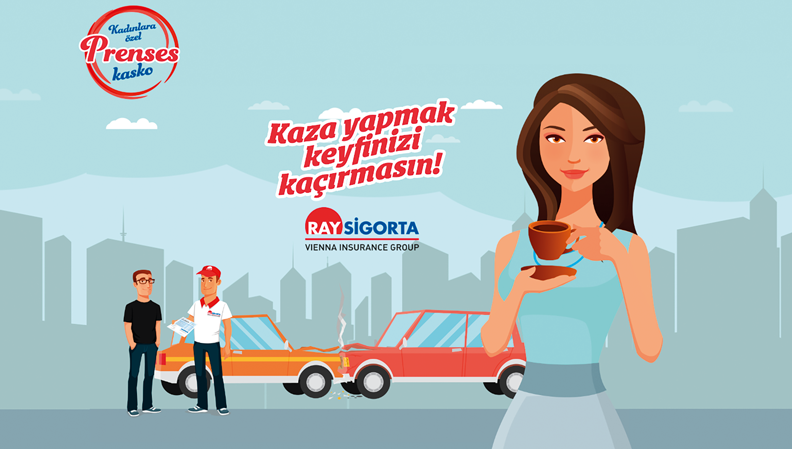 Ray Sigorta listened to women to find out what they want and expect from motor own damage insurance. A variety of focus groups – based on age, income and level of education – and individual interviews with potential female customers helped the company understand what was expected of this product. Other customised own damage products from around the world were used as a reference. The result is a unique product providing a special service.
"Princess Casco" has its own hotline that offers a number of different levels of support. Emergency drivers are available for customers and are dispatched as soon as notification of a claim is received. Employees take care of further handling immediately after an accident is reported and arrange for the car to be transported to a garage or the desired address and organize a replacement vehicle. As soon as the car has been repaired, it is returned to the customer and the replacement car is taken back.
The product is fast, easy and uncomplicated. A key factor there is the fact that the exceptional service performance is a unique selling point. Therefore, Ray Sigorta can clearly set itself apart from the competition.