Mobile minds – Together sending knowledge on a trip
Skilled employees expect something from their employer. To encourage employee performance and motivation in the Group, VIG Human Resources uses mobility programmes as a targeted measure for sustainable personnel development and Group-wide solidarity.
Nothing makes more sense for a company like Vienna Insurance Group that covers the entire economic area of Central and Eastern Europe than to implement targeted measures to distribute and multiply this wealth of expertise and knowledge. Vienna Insurance Group employees in the holding company and the around 50 Group companies have the opportunity to familiarise themselves with their important functional areas also in other Vienna Insurance Group companies, by taking part in personal, custom-designed mobility programmes. Knowledge transfer between companies is also encouraged through international projects and meetings and the international Group-wide job market.
Overcoming borders with mobility programmes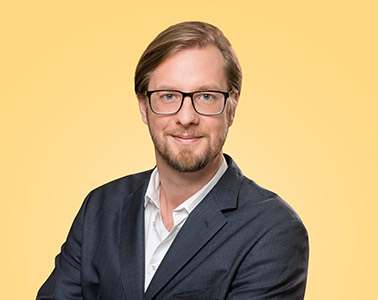 The opportunity to learn together and from each other is not just for up-and-coming talent, but also for experts and managers – an opportunity that Wolfgang Hajek, Subsidiaries Manager at the holding company of Vienna Insurance Group took advantage of. He was sent to Georgia under his mobility programme. The exchange of experience dramatically influenced his understanding of the local market environment. "It was highly interesting to talk about the Georgian health insurance market and its development with my colleagues there and discuss the growth potential of our involvement in Georgia. I gained good insights into how these participations were managed, the business model they were based on and how the local healthcare system developed," explained Wolfgang Hajek. He would never have gained this knowledge if he had not left his desk in Vienna for a while. This targeted exchange of information through personal discussions with colleagues in other Group companies is important and is being encouraged. Mobility programme participants learn what the workflows, standards and best practices are like in other locations.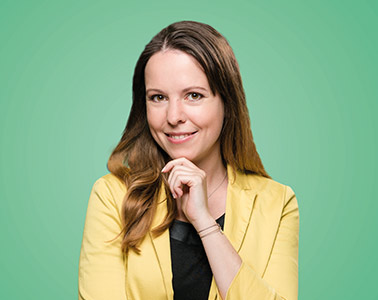 The goal of the programme is to increase participants' knowledge and promote the creation of international networks within the Group. "The results of my one-month mobility programme were 5 countries, 9 Group companies, a larger business network and invaluable experience," explained Chantal Rannersberger. She is a key participant in the compilation and preparation of Vienna Insurance Group reports, and also collects related information and highlights from local Group companies. "Communication normally takes place by email and telephone. Getting to know my colleagues personally and making new contacts in a broad range of areas was a great benefit and allows me to be much more effective when collecting information today," explained Rannersberger.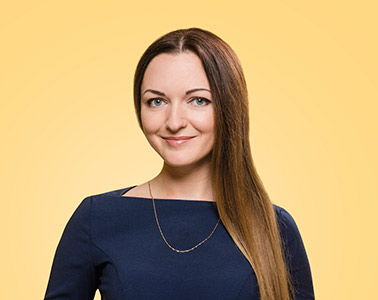 Darya Konoplitskaya from Kupala in Belarus made the same experience. As Senior Financial Manager, she acts as an interface between Minsk and Vienna and is therefore in continuous contact with her colleagues in the holding company. "One can, of course, also communicate online and by telephone. But getting to know my colleagues has made working together totally different now," she explained. After her mobility programme in VIG Holding, where she spent time in departments like asset management and accounting, she now knows the concerns of her colleagues in Vienna and how to work together smoothly with them. "It was also naturally an amazing experience," stated Konoplitskaya, "to visit another country and meet so many new colleagues who shared their knowledge and experience with me. I would gladly do it again."
Meetings are also multi-national in the Group
Vienna Insurance Group is an established player in the Central and Eastern European insurance market. The special features and challenges of the individual countries in this region vary due to differences in culture, experience and economic circumstances. The mobility programme, international projects and international meetings in many functional areas develop the intercultural skills that are needed in the Group and help increase mutual understanding.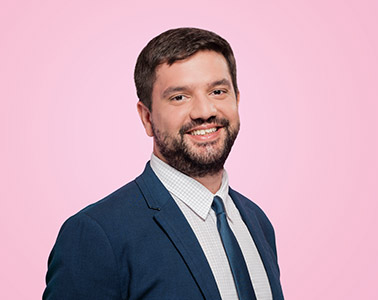 The feedback of the participants shows that the various measures have helped them gain an understanding of the Group as a whole. One example is Alexandru Tindeche, a mathematician at BCR Life in Bucharest who visited the actuarial department at the holding company of Vienna Insurance Group under the mobility programme and also attended Group-wide actuarial meetings: "Vienna Insurance Group gives you the opportunity to gain an understanding of how the insurance process operates as a whole. It is like a puzzle. One process taken on its own means nothing, but it all makes sense once you see the big picture."
The exchange of best-practice solutions takes place in regular international meetings, which also promote the development of a shared corporate culture.
They provide the perfect opportunity to discuss measures and projects, generate commitment, ask unanswered questions, or simply express an opinion.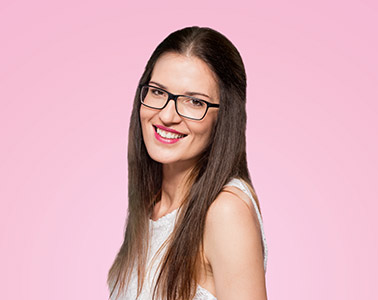 Insights into the day-to-day business at other Group company and the detailed exchange of knowledge make a valuable contribution to expanding personal and professional skills. Božena Kelić from the Croatian Group company Wiener Osiguranje came to the actuarial department in Vienna for training.
"I particularly valued the positive, proactive atmosphere. The mobility programme was a good opportunity for me to expand my knowledge and learn new things. When we see each other at an international meeting, we can quickly connect again."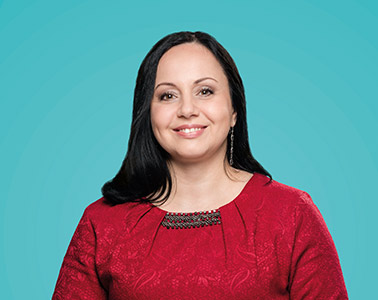 Biljana Nikolovska-Miteva, Annual Report Team Leader for Group company Makedonija in the Macedonian capital city of Skopje, also experienced this "Eureka" moment during the time she spent in Vienna under her mobility programme. "Since that time, being part of a Group is no longer something purely theoretical for me," she explained. "The experience truly had an effect on me."
The benefits for her include knowledge transfer, getting to know key individuals and processes, and improved cooperation and communication. She would also like to send a personal message to the people she met during the mobility programme: "Thank you to everyone who made my visit in Vienna such an unforgettable, inspiring experience."
Prague or Vienna? Both are possible with the international job market!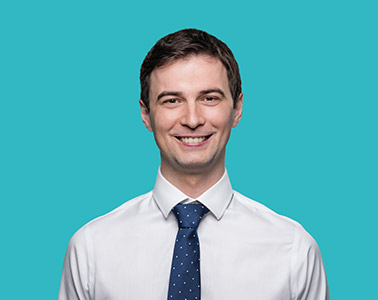 The different measures used to encourage employee mobility are also very important for the Group holding company. Just as a manager relies on his or her staff to prepare information, Vienna Insurance Group requires input on the views of the individual Group companies. Michal Komačka is deeply involved in the information flow between Prague and Vienna. As Enterprise Risk Manager, he divides his time between Kooperativa in the Czech Republic and the holding company of Vienna Insurance Group in Vienna. "I value the opportunity and flexibility of being able to work in both Vienna and Prague, so that I actually get a feeling of the Group as a whole," explained Komačka. This constant change of perspective is critical for successful cooperation. "The biggest benefit is getting to know the people in both places. The opportunity to work at the Group level, while at the same time being directly confronted by the issues facing a Group company helps me see the larger context."
International projects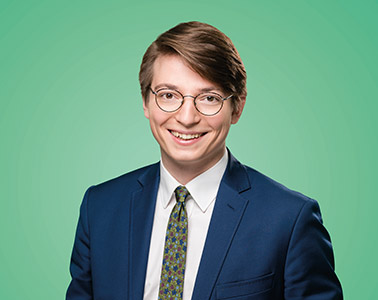 Jan Martin, General Secretary of Compensa Non-Life in the Baltics, feels the same way. He worked with colleagues from Poland and Romania in an international project on an anti-fraud initiative in the claims area. "I was involved in a project that extended across national boundaries, where we were able to reconcile local and Group interests and keep the 'big picture' in view at all times."
He found the dynamic working environment and mutual appreciation in the international team to be particularly noteworthy. "It is in situations like this that you realise you bear part of the responsibility for the success of Vienna Insurance Group as a whole."
VIG in words and pictures
Get more background information on VIG and take a look behind the scenes on our website at www.vig.com/videos, including employees talking about their previous experiences, variety of activities and different career paths.
Best Recruiters certificate

The recruitment department of VIG Holding has been awarded the "Best Recruiters Austria" silver certificate each year since 2014.