Dear shareholders, ladies and gentlemen!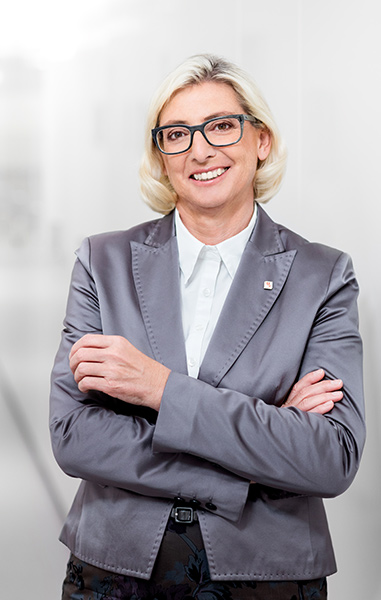 At the beginning of the new year, I embarked on a very responsible task of managing the Vienna Insurance Group (VIG). The Group has been active in the insurance business for more than 190 years. Its business focuses, first and foremost, on people. At the beginning of the new year, 25 years ago, the Group began its unprecedented expansion into Central and Eastern Europe (CEE). A quarter of a century later, the Vienna Insurance Group is t h e CEE insurer.
We would like to emphasise that we will continue to abide by the cornerstones of our proven strategy. We will be maintaining our multi brand strategy in combination with local entrepreneurship, as well as centring our business radius around Austria and Central and Eastern Europe. We will also be continuing with our conservative investment and reinsurance and diversifying broadly across sales channels. However, we will now also be focusing more on opening up individual markets to profitability and growth potential and strengthening VIG's profile so that VIG will continue to be able to live up to its position as the leading player in the industry.
"The Vienna Insurance Group has an appetite for more!"
Our regional focus has proven to be correct over the past fiscal year. Some of our CEE markets began showing positive signs of renewed economic growth. However, they are confronted with the continuing phase of low interest rates, which is increasingly challenging for the entire insurance industry. This primarily affects life insurance and in particular, single premium businesses. For this reason, we are pursuing a very restrictive underwriting policy in this area, which has led to an intentional decrease in premiums in the life insurance segment during 2015. In other segments, however, we achieved gains. Under the present conditions, we are able to report a very solid performance, with a total premium volume of EUR 9.0 billion.
The low interest rate environment is also largely responsible for the decline in our annual financial results. In addition, we performed a valuation allowance on IT systems in the amount of EUR 195.0 million, which represents the result of an analysis of our system landscape and its future operational capability in view of the rapidly changing needs of our customers with regard to their insurance. The result for this year was, however, burdened by further one-off effects such as the impairment of goodwill and insurance inventory, which ultimately resulted in a profit before taxes of EUR 172.1 million.
The 2015 fiscal year was also marked by regulatory-related expenses and preparations, especially for the European insurance supervisory system Solvency II, which came into force in January 2016. VIG is the only Austrian insurance group, which has regulatory approval for the use of a partial internal model for the calculation of its own funds. With a solvency ratio of around 200% at the level of the listed Group, VIG is one of the leading internationally active insurance groups.
A look at 2016 shows that the continuing low level of interest rates continues to exert a complicating influence on the financial results. It is therefore important to implement further measures to improve the underwriting result. Nevertheless, I am looking into the future with confidence. VIG aims to continue its successful progress and in the coming months, we will examine the markets from the Baltic to the Black Sea for further growth potential. In the markets of Croatia, Serbia, Hungary, and Poland, we are aiming in the medium term to increase market share to at least 10%. In the future, we will place a stronger focus on health insurance. In many of our markets, major changes are to be expected in health care systems and their funding in favour of private pension schemes. But customer behaviour is also changing as a result of extremely rapid technological changes. That is why we are also focusing on coming up with creative technical solutions in the area of digitalisation.
On behalf of the entire Managing Board, I would like to thank you, our shareholders, clients, and business partners, for the faith you have shown in us. I would especially like to thank our employees who make VIG a very special company as a result of their constant commitment and motivation. One thing we all have in common is our appetite for more: we strive to achieve the goals we have set together and strengthen our position as the leading insurance group in Austria and CEE.
Yours sincerely
Elisabeth Stadler
VIG General Manager