A balance between continuity and change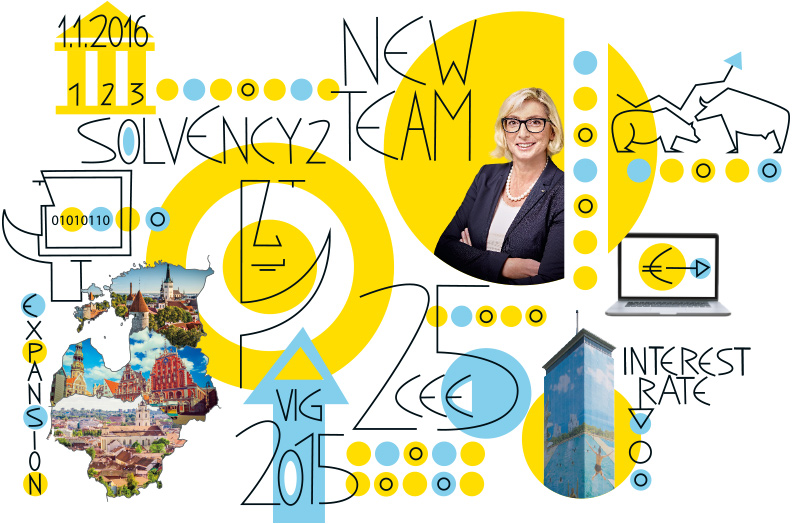 The new Managing Board is maintaining the proven strategy of the Company.
Continuity and change are fundamentally in conflict. However, if a company has achieved success based on a strategy that has proven itself over the long run, there is no need to follow a new direction when a change in personnel occurs (more).
As a result, the new General Manager of Vienna Insurance Group (VIG), Elisabeth Stadler, and her new Managing Board team are keeping the Company on its previous course: "There is absolutely no reason to deviate from our strategy. Our focus on Austria and the region of Central and Eastern Europe (CEE) has made us the market leader in our core markets." Elisabeth Stadler's appointment as VIG General Manager made her the first woman to hold the top position in a company listed in the ATX index. For her, however, this somewhat historical occurrence is merely incidental. She feels it is much more important to work with her colleagues in all the Group companies to ensure VIG's continued success in the future.
Vienna Insurance Group can now build on a strong foundation of around 50 Group companies in 25 countries that offers considerable growth potential. The markets of Central and Eastern Europe are growing significantly faster than those in the West and the market penetration of insurance products is around one tenth the level it is in Austria. The Group has successfully taken advantage of this potential during the last 25 years to establish itself as the main insurance company in the CEE region (more).
The Group is therefore operating from a leading position. He does not, however, simply want to rest there. VIG is intensively involved with future trends and product development, and is taking advantage of the opportunities offered by the Digital Revolution (more). This is because continuity and change do not have to be in conflict here either. On the contrary, adjusting to the future needs of its customers will enable VIG to continue its success story into the future.