Capable, responsible, diverse: the people behind Vienna Insurance Group
Responsibility both in & outside the Company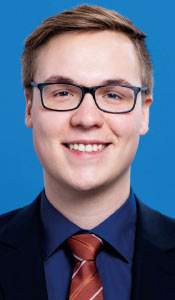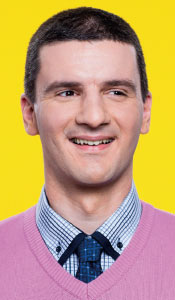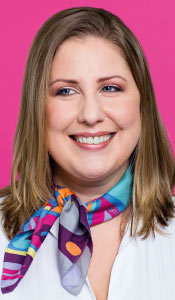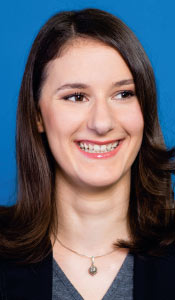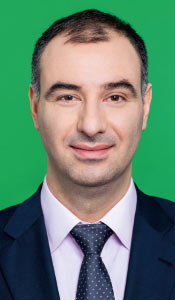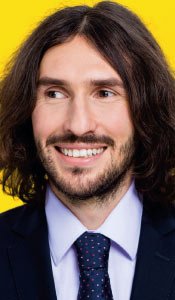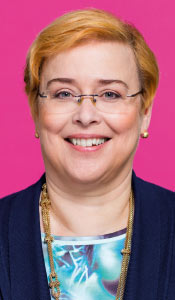 Our involvement does not end at the office door. We also actively tackle issues and provide help outside our daily business lives. In addition to helping with the professional development of its employees, VIG also uses social initiatives to contribute to their personal development.
VIG has a long tradition of social involvement. This is why we actively initiate and promote social programmes and projects that are dedicated to those who are socially disadvantaged.
Bringing social involvement to life. Our Social Active Day deserves special mention. Started in 2011, it allows every VIG employee to dedicate one working day per year to a social initiative. Employees support a wide range of projects and social organisations that differ greatly across regions. Around 4,000 VIG employees set a strong example of greater involvement, charity and solidarity in 2015. Patrick Göttlicher was one of them. He contributed his organisational talent from "Wiesbadener Tafel" to help enable disadvantaged children and their families, and seniors without caregivers to take a boat cruise on the Rhine. It was clear that Serbian-born Goran Kesić also wanted to provide help by renovating the homes of families with children who have cancer as part of the NURDOR project.
The Günter Geyer Award is granted each year with support from Wiener Städtische Versicherungsverein, the principle shareholder of VIG, to honour this contribution to society within the Group. In 2015, one of the award winners for social involvement was the Slovakian company Komunálna, which took third place, and Daniela Michaličová as Head of Marketing for the company. She is the main person in the Group responsible for the "Child-Friendly Community" project, which trains social workers, among others, to better recognise and understand the needs and problems of young people.
Barbara Grötschnig, Head of VIG Group Sponsorship, and her dedicated team are responsible for all social and cultural activities in the Group: In addition to coordinating the Social Active Day, this also includes the annual wrapping of VIG's headquarters in the Ringturm building, the VIG Kids' Camp and refugee aid initiatives, to mention only a few.
Learning without borders. VIG combines responsibility and solidarity with the best possible support for its employees. In addition to respect for others at all staff levels, importance is also placed on identifying career opportunities, and recognising and promoting employee potential.
The mobility programme is a key component of employee development that gives highly talented employees practical insights into the processes, guidelines and standards of the different departments and Group companies. Stela Šeperić is one of the employees who took part in this programme. She is an actuary from Wiener Osiguranje, Croatia, and visited Vienna under the mobility programme. "I returned to Croatia with more knowledge, a wider professional network and many positive impressions," stated Šeperić, summarising her experience.
Jiří Pařík also took part in the mobility programme. In his case, however, he joined VIG company Kooperativa in the Czech Republic through its one-year trainee programme. "I learned about the Company in all of its aspects, and this experience will be highly valuable to me in my future work," stated Pařík.
Identify, promote and use potential. In addition to employee training, priority is also given to management development. A range of training programmes covers both professional expertise and personal development. One of the key programmes is the International Management Development Programme for High Potentials and Young Managers (IMDP), which was developed in cooperation with the renowned Zeppelin University in Friedrichshafen. Enid Minarolli is one of the managers who took part in the programme. He was recently appointed to the Managing Board of Sigma Interalbanian.
"The programme promotes out-of-the-box thinking to best equip managers for current and future challenges in the insurance industry. The experimental approach and professional exchange of information with my colleagues in the Group were particularly valuable to me," stated Minarolli about the programme.
Focus on experts. Part of the VIG competence model has experts as its target group and thus offers an alternative to the traditional management career. Judit Pécsi, Head of Human Resources for Union Biztosító, played a major role in the introduction of the expert career in the three Hungarian Group companies. "We know what an important role our experts play in the success of our company. By implementing the expert career profile, we are able to offer clear development and career prospects to this professional group," explained Pécsi.
VIG is always on the lookout for motivated people whose spirit and involvement can help us on our path to success, and who add to the colourful diversity that makes Vienna Insurance Group what it is.
More on the topic
Learn more about the importance of CSR in the Group and the many exciting prospects that VIG offers as an employer at: www.vig.com