We will need security and stability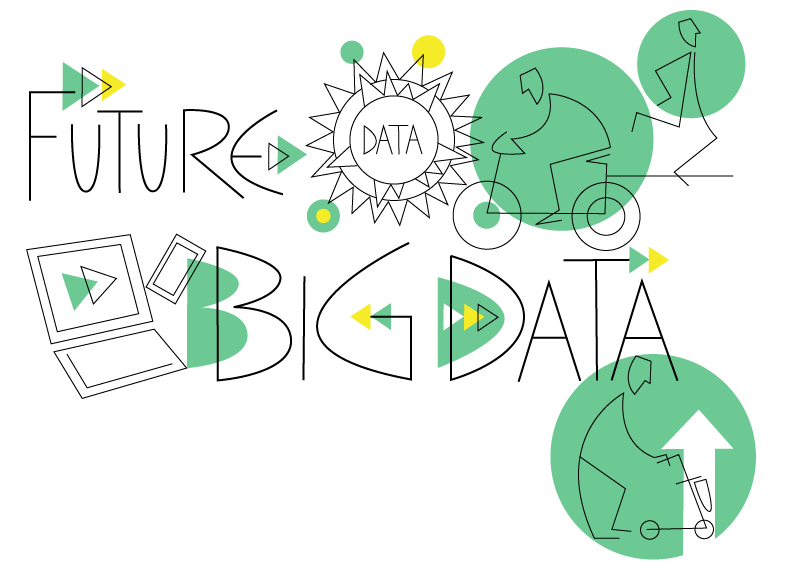 How do young people today see life in the future? This is precisely what VIG wanted to learn from students from Austria and the CEE region when it surveyed them about their expectations of future trends in the digital age.
How do young people today see life in the future? This is precisely what VIG wanted to learn from students from Austria and the CEE region when it surveyed them about their expectations of future trends in the digital age.
Technology drives the need for security. The students in the "Master Class CEE" are optimistic about their future. The world will not descend into chaos in twenty years' time, but will instead have evolved considerably, driven by accelerating technological change. Most of the students feel they will have a greater need for security in twenty years' time than they do today. "I think the need for security will increase in relation to technological trends," said Katharina Haramia from Austria.
One of the major trends is described by the expression "smart living". "Things in our daily lives will be interconnected and smartphones will be used as a 'life remote control' to continuously monitor and control them," is the vision of Dora Jokkel from Hungary as she looks into the future. Humans and smartphones will develop a quasi-union. "While I am still in bed, I could use my smartphone to tell my coffee machine to make me a coffee," said Bernadette Neumayer from Austria. Not by laboriously sending an SMS or using an app – the smartphone will be controlled by our thoughts.
Big Data. Houses, cars, friendships – everything will be "smart" in the future, i.e. connected interdependently. Digitisation will make inroads into all areas of life. Neumayer: "On the one hand, it can make our lives easier, but, on the other hand, it makes us more vulnerable." And particularly when it involves the security of this big data, and the need to protect it from cyber-criminals.
This will result in a greater need for security in the virtual world, and a new business area for insurance companies. "I go through my mental checklist every time I leave the house: keys, wallet, mobile phone. In twenty years' time, all three of these will be combined into a smartphone that I use to pay my bills and unlock my house. I therefore want to be sure that my data are secure and insured," said Stefanie Bohacek from Austria.
On the other hand, insurance companies could make use of these large quantities of data to precisely determine customer needs and offer tailor-made products. The general expectation is that products will be much more individualised and personalised in the future. This is a bit of a contradiction, since people also expect in future to be able to purchase, manage, deactivate and reactivate insurance policies very simply via their smartphones. Digital processing, however, requires a certain degree of standardisation.
Mobility. Increasing importance is attached to the topics of travel and mobility. "I think that travelling regularly from one continent to another will become as common as using the tram today. Insurance companies will have to respond by offering flexible, individually tailored insurance products," according to Jokkel. "My personal impression is that the more 'borderless' we become, the more security we need," said Lukrecia Maljarova from Slovakia.
Ethical challenges. The ageing of society is becoming an increasingly important topic. It will fuel the trend towards private pensions, because the government pension system is stretched to its limits. Medical care and nursing care will also become increasingly important in the context of insurance. At the same time, however, this will raise important ethical questions for the insurance industry. How will it deal with the new possibilities in the field of genetic testing? Will customers be rejected based on the results of genetic tests? Or will customers be required to take such tests so that premiums can be calculated based on the results? In twenty years' time customers might also know what illnesses they would get in the future. "If only people who knew they were likely to get sick took out insurance, it could put the whole idea of insurance at risk," said Hannah Kofler from Austria.
"Fitness trackers" also present a challenge. These are armbands that record every aspect of daily life, such as sporting activities, sleep, movement patterns, etc. Will insurance rates increasingly be offered that reward the use of such trackers, or provide discounts if a certain minimum number of steps are taken each month? Insurance companies will be judged on how they deal with the issue of the security of precisely this kind of data.
The idea that insurance companies could become obsolete appears completely unthinkable. These companies are needed to take on risk, and to provide security and a bit more predictability in life, which is changing at an ever increasing rate. "The need for security and stability will be so strong in the future that insurance will no longer simply be something that people would like to have, but instead something that is absolutely necessary in our day-to-day lives," is how Juliana Pivovarnikova from Slovakia summarised the topic.
Master Class CEE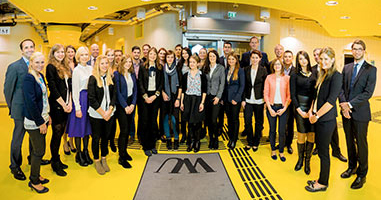 VIG has been a sponsor of the Master Class CEE study program since 2013. This is a compact two semester programme at the Vienna University of Economics and Business aimed at teaching management skills, with a special focus on the management and steering of multinational companies in Central and Eastern Europe. More information is available at www.vig.com/cooperation