Karel van Hulle on the introduction of Solvency II
"It should be proportional and expedient."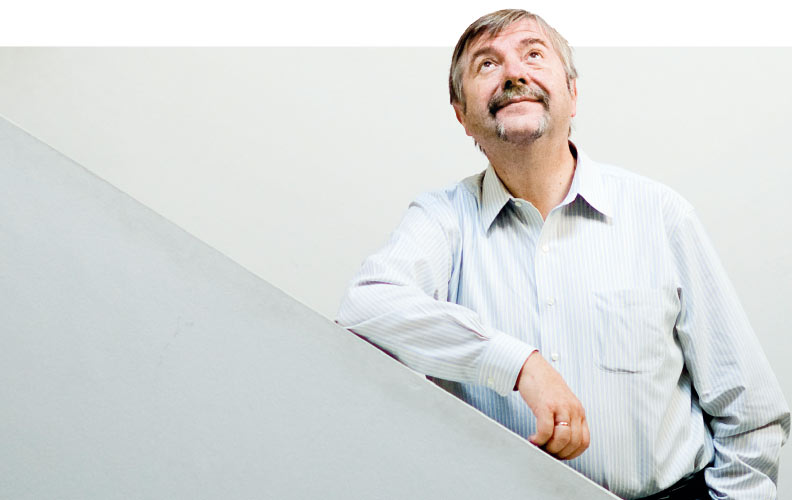 The launch of Solvency II provides a comprehensive reform of the previous regulations. It will ensure that the industry becomes more risk-conscious and more robust.
The new EU Solvency II Directive came into force on 1 January 2016. It nevertheless continues to represent a challenge for all parties concerned. For the insurance industry, it is not evident to implement a risk based solvency regime in a low interest rate environment. For insurance supervisors, it is not easy to work with a regime that leaves much more freedom to insurance undertakings than was the case under Solvency I. For regulators, it is new to work with a regime that is largely EU driven. For customers, in addition to making considerably more information available, Solvency II also brings new information that is based on concepts and ideas that are not in general use and are therefore difficult to understand.
And still, this reform is necessary and it is overdue. It is no longer possible for the insurance industry to continue hiding in the corner, as was often the case in the past. Financial markets have changed and no longer function in the way we became accustomed to in the past. Risks are numerous and the only way to succeed in this risky environment is by substantially improving risk management and governance. In that sense, it is wrong to focus too much on capital. Solvency II is more than that.
Solvency II is not perfect. Naturally, everyone involved would have liked to see Solvency II completed in a shorter time period, Especially since the results are not perfect. However, no one ever thought that regulations as complex as these would be perfect right from day one. Much attention was paid to ensure that the system would be flexible so that changes could be made when they appeared necessary. It will take some years before this reform will be fully understood and applied. Basically, this should not be a problem. We just need to accept the situation.
However, since the regulations were already so extensive on the day they took effect, we have to avoid making them even more complex. It is therefore important to monitor the implementation of Solvency II in practice. National regulators have a tendency to add further rules on top of the EU regulations. We can only hope that the European authorities keep an eye open for this kind of overregulation. Insurers should also complain to Brussels about such excesses.
Principle of proportionality. Most of the insurance companies affected are small or medium-sized enterprises. It is therefore important that the nature, size and complexity of the business are taken into account, not only in regulation but also in supervision. Proportionality must be ensured. It does not mean that an insurance undertaking is exempted from applying a rule which is considered important. It means that the rule is adapted to the particular situation of a small, less complex entity.
Implementing proportionality in regulation was not easy. After much debate, a number of case examples have now been specifically included in the Solvency II rules and guidelines. These examples concern the three pillars of Solvency II: simplified calculations for technical provisions (pillar 1), reduced governance requirements (pillar 2) and reduced supervisory reporting (pillar 3).
Introducing proportionality to supervisory authorities is also difficult. Applying fixed rules is far easier than applying proportionality and expedience when assessing a company. Insurers and supervisory authorities should therefore begin a true dialogue, one that cannot be allowed to become a monologue. When looking at the current processes, you get the impression that this goal has not yet been achieved. Nothing is more difficult than to change established practices.
Examine the regulations critically. Solvency II is a project in stages. The length of the negotiations made it ever more complex. The insurance industry wanted clear principles so as to avoid discussions with supervisors and supervisors wanted detailed rules so as to be armed in their discussions with the insurance industry.
We will now have to learn to work with this large volume of rules and guidelines. Hopefully, experience will show that parts of it are not needed at all. I invite all of the parties concerned to critically examine Solvency II and identify areas where useful or necessary changes could be made.
Years of work as a regulator have shown that not everything should be regulated and that regulation requires a certain degree of flexibility. At the same time, we have to ensure that Solvency II, which was created with the cooperation of all parties involved, fulfils its purpose.
About
Karel Van Hulle is an Honorary Professor at the Goethe University of Frankfurt and Associate Professor at the University of Leuven. He is also Chairman of the EIOPA Insurance and Reinsurance Stakeholder Group. Van Hulle participated in the development and preparation of Solvency II in his previous position as head of the Insurance and Pensions Unit of the European Commission.